10 Ways To Look Expensive On A Budget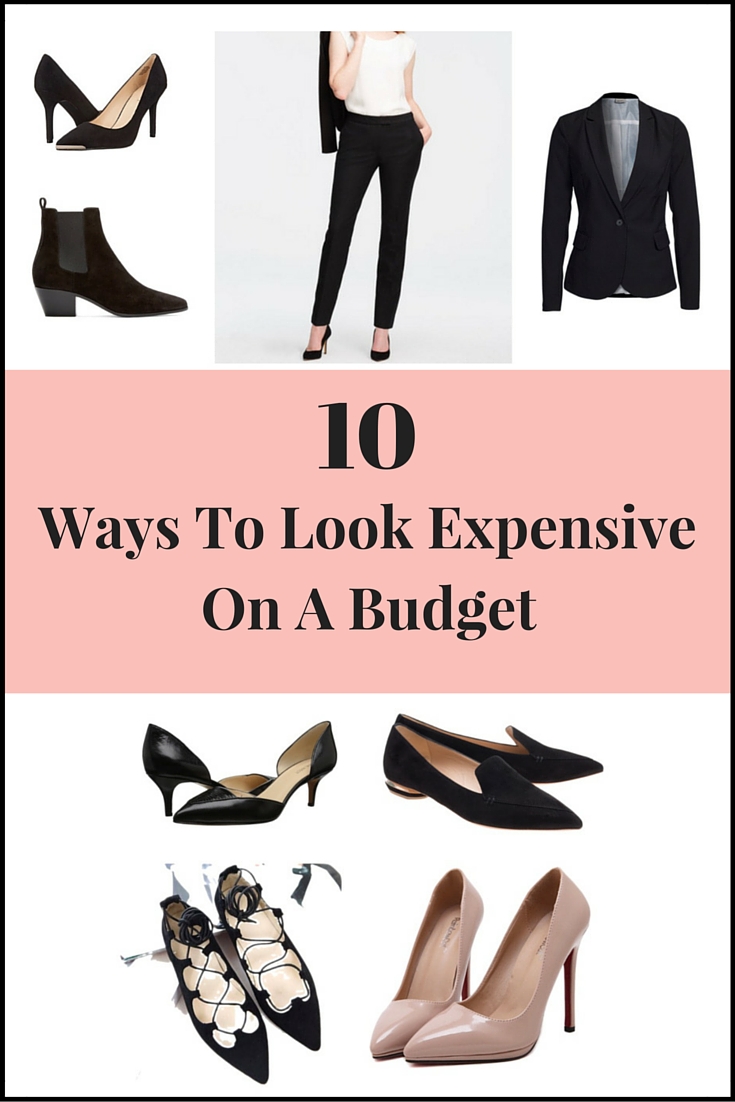 Do you want to dress like a million bucks, but think you can't because you're not rich?  You don't have to be rich to look expensive!  And, when you wear clothes that you love and fit well, you have confidence!
Follow these tips to look expensive while on a budget:
1. Wear Black
Black is a neutral, it goes with everything.  Since it is a solid color it coordinates with other colors and patterns.  When we think of the color black, we think of Coco Chanel.  She made the colors black and white famous in her tailored clothes and fabrics.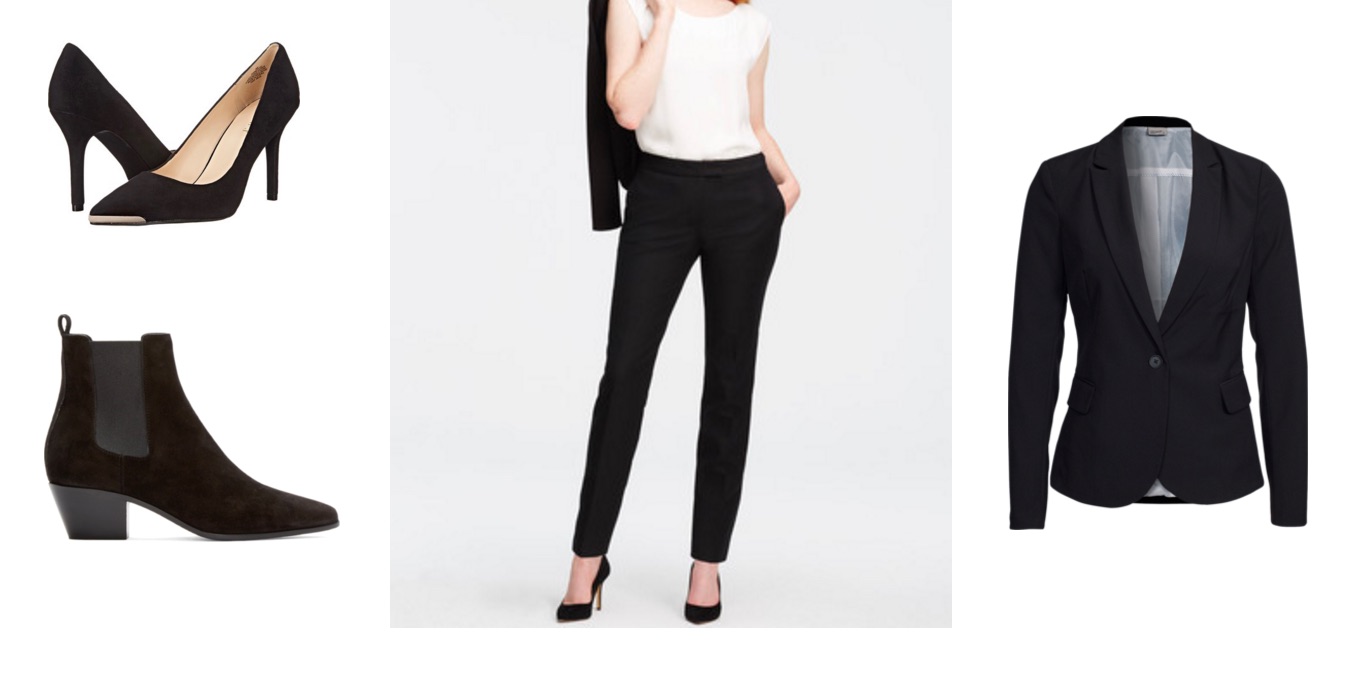 Recommended Pieces:
black heels
black ankle boots
black tailored pants
black blazer
Do you want 100 Outfit Ideas from just 26 Items in your closet?
Do you want to get dressed quickly?
Do you want to save $1,000's a year?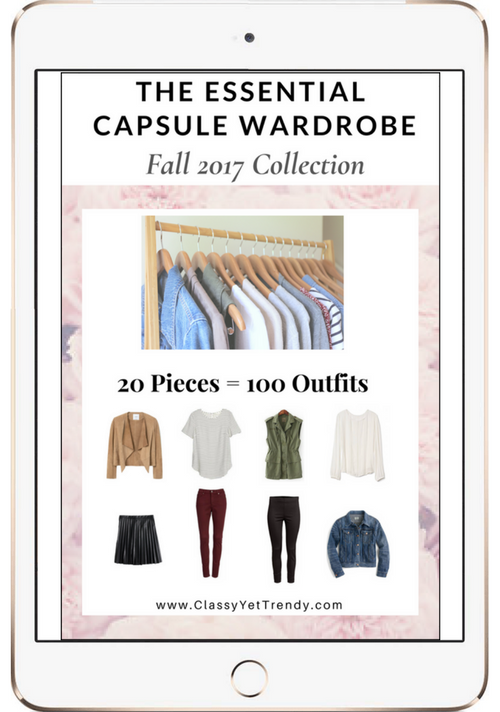 2. Wear A Blazer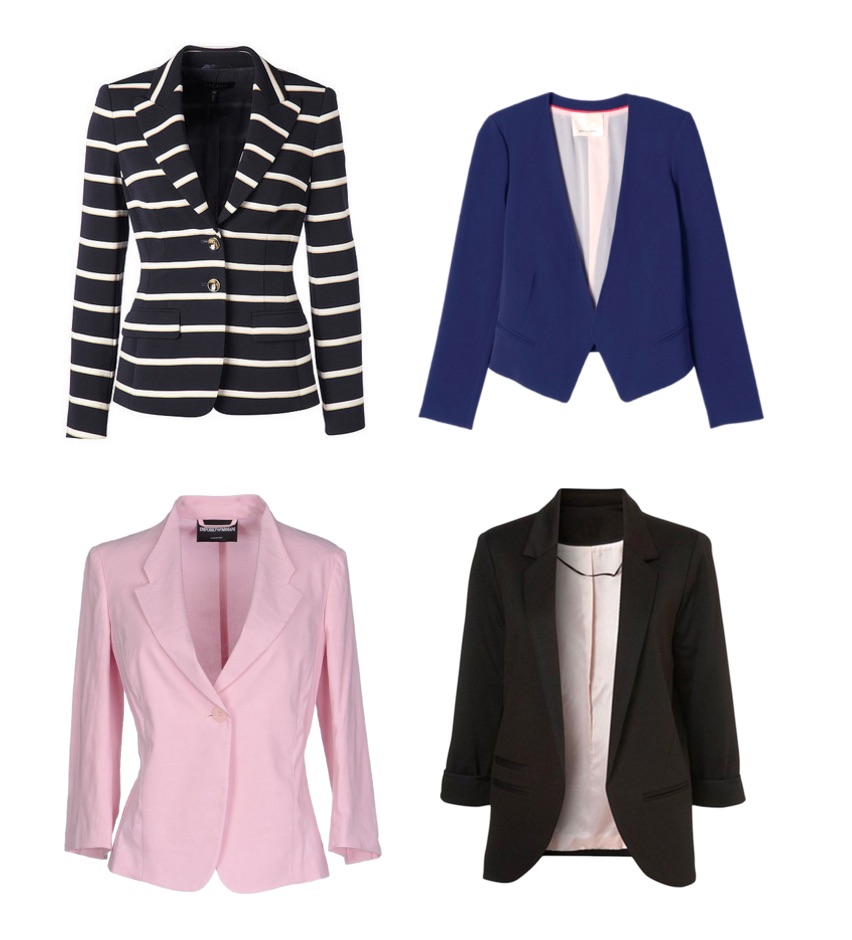 Recommended Pieces:
striped blazer
blue blazer
pink blazer
black blazer
Blazers add an instant polished look to any outfit.  You can wear them with a dress, with a pencil skirt and white top or even with jeans and a tee.  Although black is the most popular classic blazer, you don't have to limit yourself to just black.  Striped, blue and even pink blazers are excellent completer pieces!
3. Wear Pieces That Fit Well
Always make sure your clothes fit well.  If you have an hourglass figure, wear pieces that fit showing off your curves.  If you have a few pounds in areas you want to conceal, opt for pieces that are slightly loose and flow when you walk.  For all figures, avoid wearing clothes that are too loose.
4. Wear Pointed Flats or Heels

Recommended Pieces:
black heels
black pointed loafers
black lace-up flats
nude heels
 sandal nude heels
Women who wear flats or heels that are pointed have a look that screams expensive!  Black or nude are popular colors that go with everything.  They are considered wardrobe essentials.
5. Carry a Structured Bag
    Recommended Pieces:
When you see a woman who looks poised and polished, she almost always is carrying a structured bag.  This type of bag completes the "expensive" look.  It's simple lines and hardware gives an outfit a "finished" look.
6. Wear Sunglasses
    Recommended Pieces:
Wear sunglasses and you'll look cool and collected!  Perhaps the images of celebrities wearing beautiful sunglasses have been an influence to us to wear them.  The fancier the sunglasses help make your outfit look expensive.
7. Beauty Matters
Make sure your hair is clean and have a nice hairstyle.  Keep your skin in good condition.  Wear makeup that looks natural and wear lipcolor.  Make sure your nails are kept trimmed and/or painted.
8. Wear Lipcolor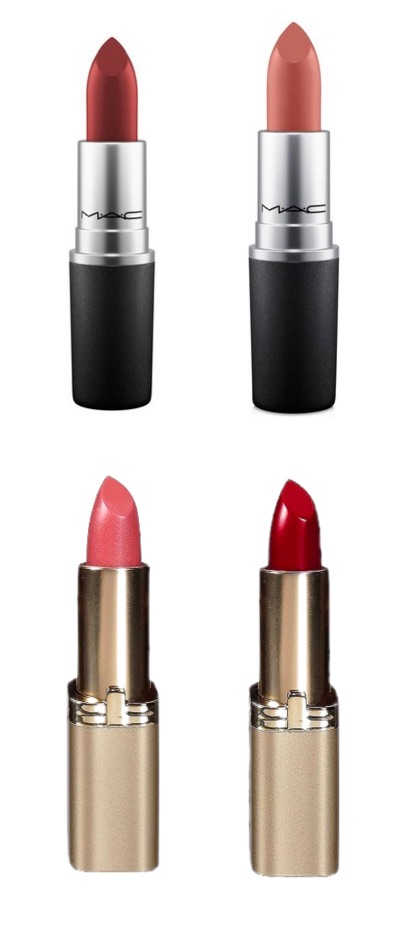 Recommended Pieces:
MAC "Ruby Woo"
MAC "Koi Coral"
L'Oreal "Tropical Coral"
L'Oreal "Blake's Red"
Wear a lipcolor that has a colored tint, like red, coral or pink.  Red is a classic lipcolor.  It goes great with black and white.  Wear a shade of red that looks good with your skin tone.
9. Wear Statement Jewelry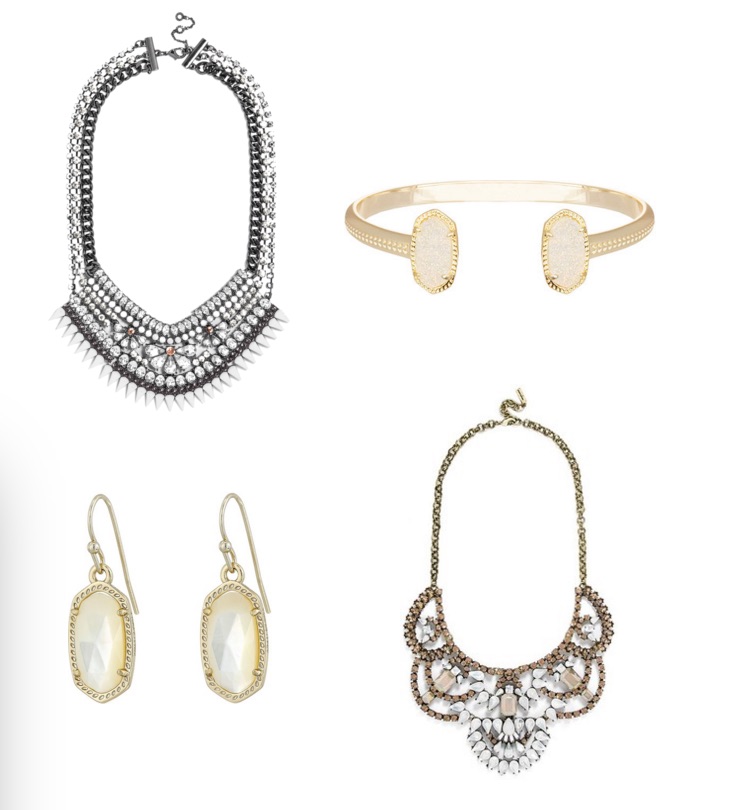 Recommended Pieces:
Baublebar silver necklace
Kendra Scott cuff bracelet
Kendra Scott earrings
Baublebar gold necklace
Wear jewelry that makes a statement.  Fancy jewelry adds a polished look to any outfit.  When your outfit is basic, like black pants and a white top, add a statement necklace, earrings or bracelet and you outfit instantly looks "glam"!
10. Coordinate Your Shoes & Bag
A key to making your outfits look polished is coordinating your shoes and bag.  If you wear black shoes then carry a black bag.  Brown shoes look great with a brown bag in the same color tone.  You can venture out a bit by wearing black shoes with a nude or a solid color bag, like pink.  Leopard flats or heels look great with a black or nude bag.
A Few Tips
If you are on a budget, you have a limited amount of money to spend on clothes.  Don't feel overwhelmed and think you have to buy everything at one time.
Here are some tips to buying expensive-looking pieces for your wardrobe:
Buy one piece at a time
If you are going to spend money on a piece, spend it wisely.  When you buy an item for your wardrobe, make sure it is well-made and is a quality piece.
Buy quality items
Just because you are limited on funds, don't skimp on quality.  If you buy an item, say a blazer, on sale because it's cheap, chances are it won't last long due to wear and washing.  Instead buy a great quality item at a higher end store.  Because it will be well-made with quality fabric, it will last you for years.
Buy items on sale
If you're looking to buy a certain piece, wait until it's on sale.  You can save lots of money for items on sale.